Will Florida Lawmakers Hustle To Regulate Sports Betting? Probably Not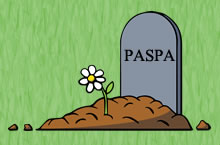 On Monday, an unprecedented ruling by the Supreme Court opened the door for Florida and other states to offer legalized sports betting. While many states have given clear indications as to which side of the sports betting argument they support, Florida has remained relatively quiet.
In the landmark Murphy vs NCAA case, the Supreme Court struck down the Professional and Amateur Sports Protection Act by a vote of 7-2. Justice Samuel Alito delivered the opinion of the court and made the following statement:
"Our job is to interpret the law Congress has enacted and decide whether it is consistent with the Constitution. PASPA is not," he said. "PASPA 'regulates state governments' regulation' of their citizens. The Constitution gives Congress no such power."
New Jersey has been fighting the NCAA, NBA, NFL, NHL, and MLB since 2012 regarding the issue of regulated sports betting. With years of research and preemptive legislation, New Jersey is poised to offer sports wagering to residents within the next few weeks.
Florida, on the other hand, is not one of the twelve states that has a sports betting bill waiting on the floor of the House or Senate. In order for legalization to occur in FL, several considerations would have to be made.
The state only recently came to an agreement with the Seminole Tribe regarding their exclusive rights to gaming. While the Tribe believes that the electronic games offered by off-track betting facilities is a breach of the state-tribal compact, the Seminoles have agreed to continue making revenue share payments through 2019.
"It's going to take some time to understand what this means in states outside of New Jersey, in Florida and for Indian tribes around the country," stated Seminole Tribe spokesman Gary Bitner. "It will really require some research in terms of the law and how it may be applied."
Another question mark in the future of Florida sports betting is the "anti-casino" Amendment 3. Amendment 3 will appear on the November voting ballot and if approved, would require voter approval for future casino expansion.
Both Disney Worldwide Services and the Seminole Tribe have paid over $15 million in support of the amendment that would slow down gambling expansion. Though the amendment looks to only apply to banked card games and slots, it could still have implications on future sports betting discussions with Tribes and gaming facilities.
The Florida Legislature could change their existing gaming laws before the November vote in order to bypass Amendment 3. Being that the next meeting is not scheduled until March 2019, this would require a special session to write new sports betting laws and alter gaming compacts.
Being that such a session was proposed earlier this month and never came to fruition, the earliest that Florida residents may potentially be able to walk into a state-licensed sportsbook will be sometime next year.
Back to SportsbettingFlorida.com
Best Florida Sports Betting Sites - 100% Trusted + Safe
| | | | | |
| --- | --- | --- | --- | --- |
| | | 50% Up To $250 | VISA + Wire Transfer | |
| | | 50% Up To $1,000 | VISA, Bitcoin, Cash Wire | |
| | | 50% New Member Bonus! | VISA, Bitcoin | |
| | | 100% Up To $300 | VISA, Bitcoin | |
| | | 50% Up To $1,000 | Bitcoin, Wire Xfer, VISA | |