Hollywood Sportsbooks
Hollywood, FL, is essentially Ground Zero for gambling and casino gaming in the Sunshine State. Within easy driving distance from Hollywood's city center, there are eight casinos, including two major gambling destinations: the Seminole Hard Rock Hollywood and the Gulfstream Park Casino. In addition to these two likely Hollywood sportsbooks, other smaller gambling outposts in the area (including The Casino at Dania Beach, Isle Casino Racing Pompano Park, the Seminole Classic Casino, the Big Easy Casino, Seminole Casino Coconut Creek, and Calder Casino) may also get their own sportsbook services up and running.
That said, once the FL legislature formally legalizes sports betting in the state, it's a good bet that the first casinos in and near Hollywood to have their own sportsbooks will be the Hard Rock and Gulfstream Park, as these are South Florida's premier gambling destinations, bar none.
NFL Betting In Hollywood, Florida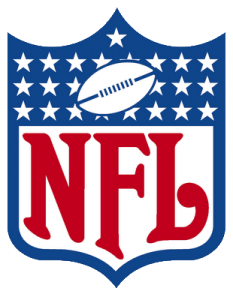 In Hollywood, it is completely possible to bet on the National Football League. Offshore online sportsbooks are flooded with NFL bet lines for gamblers to place wagers on. These sportsbooks, more specifically the ones that we have recommended, are licensed and regulated making it leag for you to bet on any games you want. When betting on the NFL, you can also enjoy live betting and mobile apps that let you bet from anywhere you want. There are different wager types such as point spreads, money lines, futures and prop bets so that you can bet on anything from Super Bowl odds to Coach of the Year.
Current NFL Odds
Sunday, Sep 27th, 2020
Monday, Sep 28th, 2020
Thursday, Oct 1st, 2020
Mobile Sportsbooks In Hollywood, Florida
Bettors in Hollywood, Florida are able to legally place wagers on mobile sportsbooks even without legal sports betting in the state. Players can use licensed offshore sportsbooks to bet on the next NFL game from the comfort of the house. These sportsbooks do not operate under United States laws which allows you to bet on the odds despite the Florida laws. Mobile versions of sportsbooks like Bovada, BetOnline, SportsBetting, and MyBookie not only gives you access to many different bet lines but also eligibility for bonuses and promotions that you would not be able to receive at a live casino.
Live Betting In Hollywood, Florida
Live betting comes in handy when planning to bet on the NFL in Hollywood, FL. Live betting provides an interactive and exciting sports betting experience for all bettors. The feature allows you to place wagers on different odd that are posted continuously throughout the course of the game. With the offshore sportsbooks, oddsmakers will create new bet lines and update the site during stoppages in game action. Anyone 18 years old and older can enjoy the opportunity to win multiple cash prizes on a single game with live betting in Hollywood.
Best Florida Sports Betting Sites - 100% Trusted + Safe
| | | | | |
| --- | --- | --- | --- | --- |
| | | 50% Up To $250 | VISA + Wire Transfer | |
| | | 50% Up To $1,000 | VISA, Bitcoin, Cash Wire | |
| | | 50% New Member Bonus! | VISA, Bitcoin | |
| | | 50% Up To $1,000 | Bitcoin, Wire Xfer, VISA | |
| | | 100% Up To $300 | VISA, Bitcoin | |
| | | 100% Up To $500 | VISA, Bitcoin, Checks | |
Best Sportsbooks In Hollywood, Florida
Eventually, the best sportsbooks in Hollywood, Florida (or very near to Hollywood, in this case), will be the Seminole Hard Rock Hotel and Casino Hollywood (actually located in Hallandale Beach/Fort Lauderdale on the map) and Gulfstream Park Racing and Casino (which is also technically located in Hallandale Beach). However, given that these casinos are under five miles from Hollywood proper, they are effectively Hollywood casinos. Even more importantly, these are the two South Florida casinos that will most likely have sports betting available to the public as soon as Florida law allows the activity to go live.
Once the Hard Rock and Gulfstream Park become the first Hollywood sportsbooks, you can expect immediate polish and refinement from their offerings. Since the Seminole Hard Rock Hollywood is a Hard Rock property, its management and ownership groups already have tremendous experience handling sportsbooks and setting odds and lines, which should immediately translate into the best sportsbook package in the state (particularly as it will be partnered with its sister location, the Seminole Hard Rock Tampa, in establishing its sportsbook and betting lounge amenities).
The Gulfstream Park sportsbook should also hit the ground running, just like the Thoroughbreds at its world-famous racetrack. With immense, long-standing experience handling horse racing wagers, the Gulfstream sportsbook should be one of the finest sportsbooks anywhere in the state, as Gulfstream management is no stranger to posting and adjusting high-dollar, big-payout odds and lines on the ponies. Additionally, there's a great chance that the forthcoming Gulfstream Park sportsbook will increase local awareness of horse racing in general.
Hollywood Sportsbook Age Limit
The Hollywood sportsbook age limit will be 21 years old once sports betting in the state officially gets off the ground (which is the general age limit for non-lottery gambling in Florida). Users of legal offshore FL sportsbooks, however, only have to be 18 or older to place their bets, though many state residents prefer to wait until they're 21.
Is Sports Betting Currently Legal In Hollywood?
Sports betting is currently not legal in Hollywood, at least in actual practice on state land. Before Hollywood sportsbooks can go live, the state legislature will have to write and pass a law (or series of laws) laying out the regulatory and taxation structures for sports betting.
However, it's just a matter of time before the FL government starts licensing casino destinations for sports betting in Florida, with most industry insiders looking at live Hollywood sportsbooks (and other sportsbooks in FL) opening their doors within the next few years. (Remember, the NFL is the most lucrative sports league for sportsbooks and the states that tax them, meaning that it's in all parties' interests to get these books up and running in time for football season.)
Still, if you live in Florida and wish to wager on the NFL now, you don't have to wait for Hollywood sportsbooks to open their doors to the public. Instead, you can simply sign up at a legal offshore sportsbook over the Internet. Sites like Bovada, BetOnline, SportsBetting, 5Dimes, and other top books have all been serving FL residents for decades, and they each have fair odds, low vigs (house takes), and comprehensive betting boards. Even better, membership is free, the services are 100% legal, and payouts are always guaranteed.
Seminole Hard Rock Hollywood Sportsbook
Seminole Hard Rock Hotel and Casino Hollywood

Address:

1 Seminole Way
Fort Lauderdale, FL 33314

Phone:

866-502-7529
The Seminole Hard Rock Hotel and Casino Hollywood is the sister location to the Seminole Hard Rock in Tampa, which is one of the largest, most popular casinos in the world. While the Hollywood location is smaller and less-trafficked, it's still the biggest gambling destination in South Florida, and it sees over a million patrons each and every year. As such, once the Seminole Hard Rock Hollywood sportsbook goes live, you can expect high marks across the board, with comfortable seating, comprehensive odds boards featuring daily sports action from around the world, and even free drinks and playing bonuses for eager customers.
The Seminole Hard Rock sportsbook isn't the only attraction at the hotel-casino, either. With 140,000 square feet of gaming space, over 2000 slot machines, 100 table games (including blackjack, poker, baccarat, and more), and five high-end restaurants including Council Oak Steaks and Seafood and the site's namesake Hard Rock Café, there is plenty of action and relaxation available to all.
The Seminole Hard Rock even features a 5-acre swimming pool pavilion with a huge, lagoon-style swimming area, waterfalls, cabanas (modeled after traditional Seminole chickees), hot tubs, and pool-side drink services. In fact, once the Hard Rock sportsbook is up and running, you should be able to use your Internet-connected mobile device to wager on your favorite events from the comfort of your palm-shaded deck chair. And naturally, the surrounding area is full of first-class shopping and nightclub entertainment venues for all ages.
Gulfstream Park Sportsbook
Gulfstream Park Racing and Casino

Address:

901 S Federal Hwy
Hallandale Beach, FL 33009

Phone:

954-454-7000
Gulfstream Park is home to the Pegasus Cup, the richest Thoroughbred horse racing event in the world with a purse approaching $20 million. Of course, it's also home to other elite Grade I Stakes races, and it has a fully-fledged casino on-site to boot. A stellar Gulfstream Park sportsbook review will – once the venue starts accepting bets – bring even more first-rate entertainment to the area, and it will hopefully boost Gulfstream's horse racing audience at the same time.
At the Gulfstream Park Casino, patrons have access to a robust selection of table and card games as well as nearly 800 slot machines, a live poker room, and numerous perks and giveaways to regular customers and club members. Once the Gulfstream sportsbook betting lounge opens, of course, you can expect the same level of commitment – and the same bonuses and perks – to be made available to sports bettors, with free drinks, loads of big-screen TVs, tableside massages, and more.
While Gulfstream Park doesn't have any on-site hotel locations of its own, the surrounding Hollywood/Hallandale Beach/Fort Lauderdale area has several five-star hotels and a slew of budget-friendly options, as well as loads of restaurants and shopping centers for everyone in your group. Sports betting – whenever it hits next year – is going to make Gulfstream Park Racing and Casino the home to one of the best Hollywood sportsbooks, and you can expect long lines when the facility's betting lounge opens its doors to the public.
With already having great deals going on here at the Gulfstream Casino, promotions only make things better for the players. Great promotions only keep and bring players to the Gulfstream showing its appreciation for those who join. These different promotions are leading into other months carrying on different ways to win various prizes the more that people play. Also having some promotion on specific days is great for those players that come in on those specific days.